About us

White Sails Ltd is a local business founded in 1996 in Malta. Since then we have become one of Yanmar's authorised workshop and we relocated our marine supplies outlet next to our workshop to better serve our clients' needs. Now located in Msida, very close to Msida Marina, we are one of the main companies providing nautical supplies and repairs that operate in the Maltese Islands.
We import various high quality marine brands such as Yanmar, Isotherm, Majoni, Victron, Yachticon, Coelan and others.
As we are a quality-conscious company, we make sure that all repair services we undertake and all the materials we use are both quality controlled and certified. Our extensive experience on mechanical and electrical engineering is one of our strength.
Furthermore, because of the increasing demand from our international clients, we can offer our services in English, German, Dutch, Italian and Maltese to understand your needs and ensure the best customer care.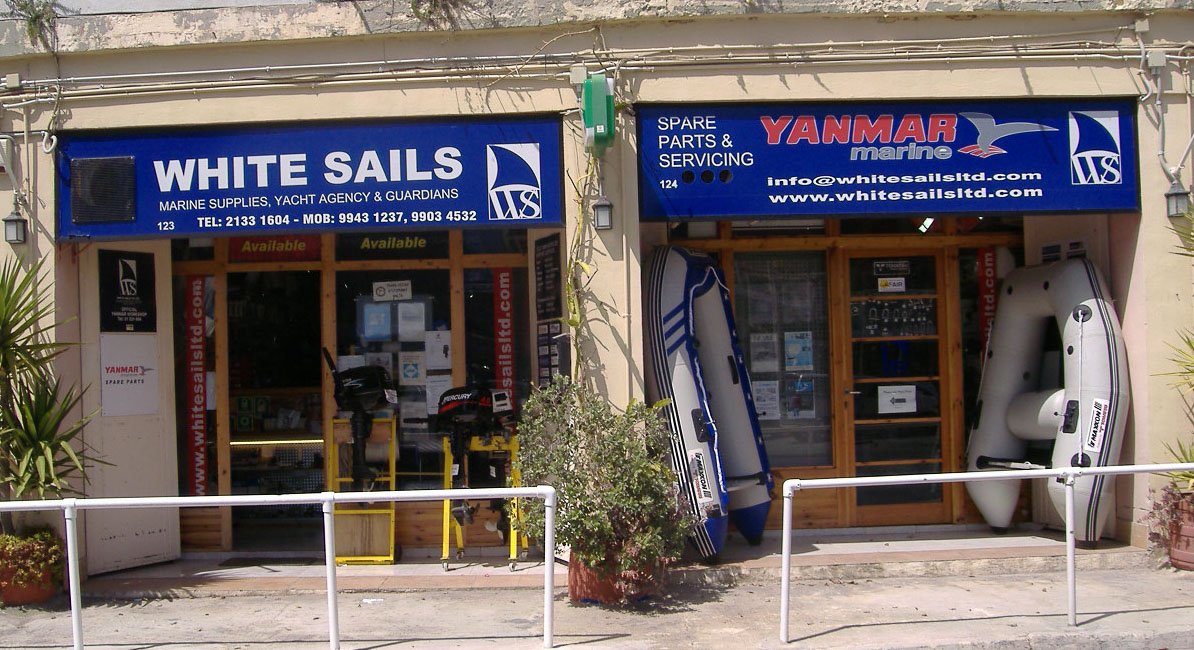 Here is an article about us from the SSCA (Seven Seas Cruising Association) published in 2008, extracted from the Commodores' Bulletin:
"The best news: located just 5 min walk from Msida Marina is White Sails, a authorized Yanmar dealer with excellent mechanics and a full range of parts. The owner, Johan Huy, is Dutch and practical. When it was difficult to get parts from Japan, he and his mechanics were sufficiently resourceful to modify and remanufacture things. We were able to get our engine fixed and discovered that one of the problems probably lay with the high pressure pump that a Yanmar dealer had purchased from the supplier in Istanbul, but which was not set right. The advantage of being able to speak English with both the dealer and the mechanics cannot be overstated. The other problem was caused by a hole in the mixing elbow. White Sails' mechanics modified another part and made the thing fit since the replacement would have been more than six weeks reaching Malta."